ABOUT OUR TUTORS
All of our tutors:
Score in the top percentiles of the tests they tutor

Are outstanding communicators

Love to inspire students

Have impressive academic backgrounds

Hold a bachelor's degree or higher
It takes more than simply being a great test-taker to be a great tutor — personality is enormously important. Pinnacle Prep tutors have dynamic and engaging personalities. They communicate clearly and form long-lasting bonds with their students. Elite level one-on-one tutoring is built upon strong student-tutor rapport, developing trust, and sparking inspiration.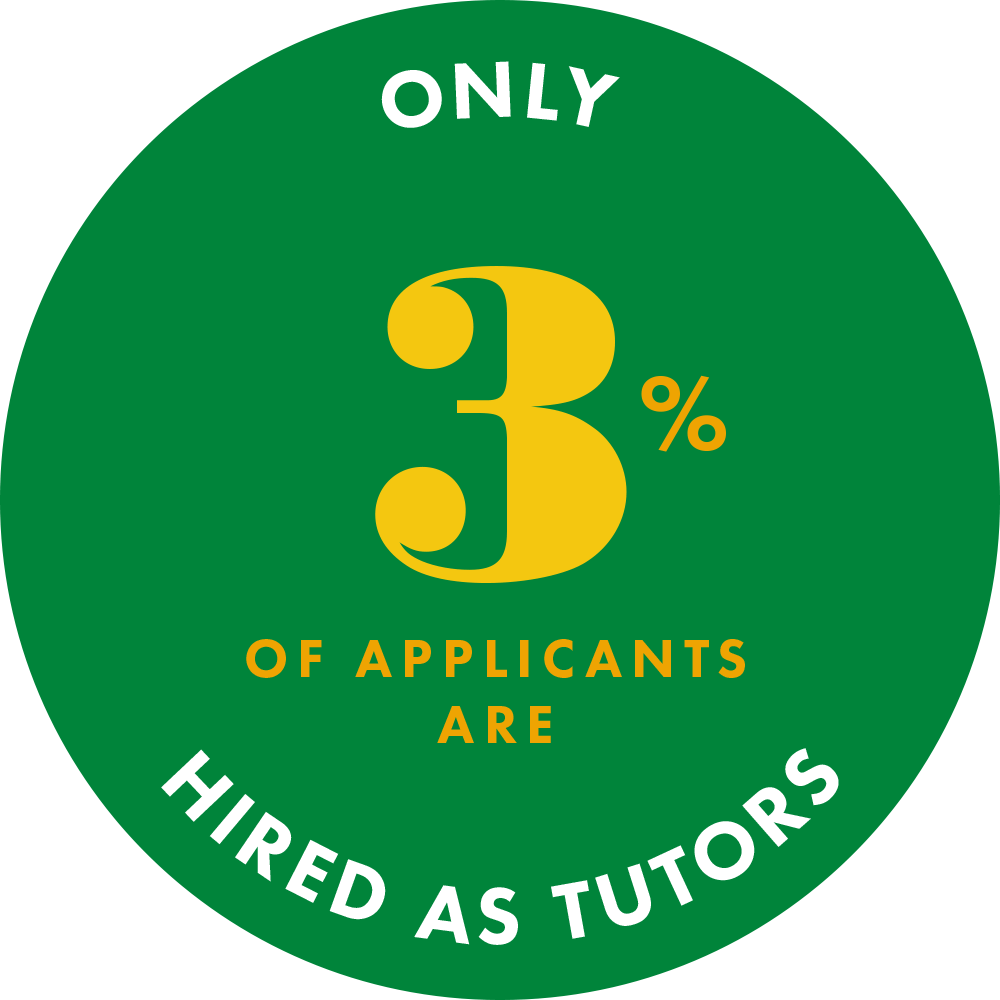 Once tutors are hired, they go through rigorous training. We also put tremendous energy into periodic reviews, continuing training seminars, and professional development for our tutors.
Peter P.
Peter earned a B.A. in French language and literature, an M.A. in comparative literature, an M.F.A in theater directing and is currently pursuing his Ph.D! He's passionate about teaching and learning and loves finding creative ways to explain concepts and motivate his students. Outside of tutoring, Peter brings that same creativity to his internationally acclaimed work as a theater director.
Peter D.
Peter graduated cum laude with a B.A. in theater. He enjoys using humor to make complex concepts fun, dynamic, and memorable. When not tutoring, Peter is a performing jazz pianist who also works as a producer and composer in film and television. You can find him in his free time either reading a novel at his favorite local bookstore or enjoying live music at one of New York's many jazz clubs.
Tiffany
Tiffany earned a bachelor's degree in Chemistry and a master's degree with a concentration in food science. As a tutor, she is passionate about finding the right strategies to make complex subjects more approachable for students. Outside of tutoring, she enjoys going to the movies and trying new restaurants.
Carson
Carson graduated cum laude with a B.S. in Physics and is currently pursuing an M.S. in Computer Science. Carson is very passionate about teaching and loves using humor to make learning fun and rewarding for his students. He prides himself on his ability to explain complex problems in a comprehensible manner, allowing his students to gain the confidence they need to achieve their goals. Aside from academics, Carson loves playing guitar, singing, learning new things, and meeting new people.
Connor
Connor graduated with a B.S. in mathematics and a B.A. in philosophy. They like to approach every problem from several angles to help students find the strategies that work best for them! When not tutoring, Connor can often be found playing a variety of tabletop games and a variety of wind instruments.
Liza
Liza graduated summa cum laude with a B.A. in theater and linguistics. She has an empathetic and positive tutoring style and is committed to making difficult concepts more approachable for her students. Outside of tutoring, Liza can usually be found acting, directing, singing in the shower, or working on a crossword puzzle. As one of our first session managers, Liza meets with new students and their families, answers questions and sets them up with a personalized test plan.
Dylan K.
Dylan K. received his B.A. in history, and is currently pursuing an M.A. in history as well. His passion for history is matched only by his passion for learning and teaching. In his personal life, he enjoys reading, writing short works of fiction, and listening to podcasts pretty much any time he is walking around the city.
Dylan C.
Dylan graduated summa cum laude with a B.S. in industrial engineering. His encouraging, positive tutoring style empowers students to approach challenges with confidence and ease. In his free time, he enjoys drawing, watching movies, and playing board games with friends.
Forrest
Forrest graduated summa cum laude with a B.A. in cinema studies and also holds an M.A. in the same field of study. He currently works as a freelance film critic and photo archivist. Forrest works hard to foster trust and tailors his methods to students' sensibilities and preferences. When he isn't tutoring, you can probably find him wandering through museums, at the movies, or taking in a baseball game.
Zach
Zach earned a B.S. with departmental honors, majoring in cell and molecular biology with a focus on the genetics of neurodegenerative disease. He is currently pursuing an M.P.H. program. When he's not nerding out over science, he's probably nerding out over film or music. Zach likes to keep up the positive energy at his sessions, clearly explaining concepts and skills to put students on the path to success. When he's not tutoring, you can find him petting other people's dogs at the park, indulging in reality TV, or cooking up a storm in his kitchen.
Lynsey
Lynsey graduated cum laude with a B.A. in English and visual art. She loves to teach, and works as an educator at many NYC-area institutions like the Museum of the City of New York and Rikers Island. As a tutor, she approaches her students with warmth and enthusiasm and uses humor to make students feel relaxed and confident. In her free time, she creates art, reads, and plays guitar. As one of our first session managers, Lynsey meets with students and families to answer questions and craft a test plan.
Trent
Trent earned a B.F.A. in musical theatre and has pursued his passion for teaching everywhere his career has taken him. He has taught at the middle school, high school, and university level. His favorite way to teach (because it's the best way to learn!) is one on one, where he can teach to the precise needs of each student. When he's not tutoring, you can find him on stage, on screen, or sometimes behind the camera working in television production.
Mark
Mark received a B.A. with honors in journalism with a focus on international political relations, and is now exploring his passion for the health sciences with a doctorate in physical therapy. He loves to learn and works hard to foster that same level of intellectual curiosity with every student he meets. When he isn't busy tutoring or studying, Mark spends his time hiking, writing, and traveling the world.
Gabi
Gabi earned a B.A. in psychology and literary arts and an M.S. in education focused on 7-12 Special Education. She is currently pursuing a second master's degree in counseling. Gabi taught ELA for several years in public schools and enjoys working one-on-one with her current students. She is an enthusiastic and warm tutor with a knack for tailoring lessons to best fit her students. When she is not tutoring or teaching, she cuddles her kittens, rock climbs, and enjoys ice cream in the park. As a first session manager, Gabi helps set students and families up with a plan that helps them reach their goals.
Blake
Blake graduated with a B.F.A. in musical theatre and 8 semesters on the dean's list with honors. Shortly after, he moved to New York City to pursue theatre as an actor/producer. His strength in tutoring comes from his enthusiastic energy and his ability to make learning fun for every one of his students. When not tutoring or acting, Blake enjoys dogs and camping. Blake is one of our first session managers and makes sure our students are set up for success with a personalized test plan.
Ashley
Ashley graduated summa cum laude with a B.A. in cellular biology and neuroscience and a minor in psychology, and is looking forward to starting medical school this fall. She really enjoys breaking down complex science concepts and making them accessible to students. Her encouraging style and insightful approach helps students gain confidence with the toughest problems. When she's not tutoring, Ashley enjoys playing Overwatch 2 or spending time with her dog Mochi.
Mihalis
Mihalis is a national merit scholar who graduated cum laude with a B.A. in politics and a minor in computer science. He is currently a masters student in ethnomusicology and hopes to pursue a Ph.D. He is passionate about empowering students and providing them with the tools, skills, and confidence to achieve their full potential. He not only focuses on efficient test taking strategies, but also on comprehensive understanding of the concepts that are tested on entrance exams. When not tutoring you can find him reading, cycling, cooking, playing bouzouki and guitar, and spending time with friends and family.
Willa
Willa earned her M.A. and her B.A. in philosophy, with an emphasis in logic and feminist philosophy. Her specializations extend from standardized testing to academic support in a breadth of subjects, and she has experience teaching students of all ages. Willa also oversees many of the administrative operations at Pinnacle Prep. Her relationship with our company spans more than a decade. Outside the office, Willa's passions include comedy, dance, and textile art.
Ian
Ian graduated with a B.S. in physics and minors in mathematics and computer science. He loves helping people understand new topics, and his patient, reassuring demeanor helps create a supportive environment in which students can grow. When he isn't tutoring, he can be found deep in a forest or dangling from a climbing rope.
Shareef
Shareef earned a B.S. in electrical engineering and a Masters degree in engineering management. He believes that every student can do well in their studies with the right approach and mentality. By using examples that are relevant to the student's life, he ensures that his students can connect problems with everyday experiences and understand them on a conceptual level.
Gabe
Gabe received his B.A. in Mathematical Economics, History, and Russian Studies. He is currently working as a math teacher and enjoys tutoring economics as well. He always makes sure that students are excited about and engaged with their subjects. Outside of tutoring, Gabe continues to hold his own on the Ultimate Frisbee circuit.
Ash
Ash won departmental awards in college and graduated with a B.A. in music. They place great value on creating a supportive learning environment and enjoy breaking down complex problems into simple steps. When not tutoring, Ash will likely be found in the studio, on the soccer pitch, or researching techniques to perfect a new recipe.
Manuel
As a Venezuelan-American and native Spanish speaker, Manual is passionate about supporting his students as they navigate the challenging and rewarding process of learning Spanish as a second language. He holds a B.A. in mass communications and digital media. Manuel is a visual artist, content creator, and fitness coach who enjoys helping students reach their maximum potential!
Myles H.
Myles is a calm, reassuring and very versatile tutor. He earned his B.A. with honors in math but loves tutoring students in the verbal sections of tests as well. An avid bass player, Myles brings a creative, positive energy to engage students and take them to the next level. As a First Session Manager, Myles meets with new students to get them started successfully on their tutoring journeys.
Darrin, Senior Manager
Darrin graduated magna cum laude with a B.A. in theatre and minors in history and dance. Darrin's passion for education stems from his own curiosity and creativity, and his background in teaching occasionally extends beyond academic tutoring and into the dance studio. He brings his warm and light-hearted nature to each tutoring session in order to provide the best atmosphere for successful studying. When Darrin is not tutoring, he might be found searching for the best donut in New York City. As senior manager, Darrin talks to new families and meets with new students to introduce them to our techniques and equip them with a personalized plan.
Ashwin, Regional Director
Ashwin earned a J.D. and an M.A. in history, where he lectured on CIA-backed coups and deconstructed colonial histories. He hasn't lost his fondness for deconstructive theory, though! Today, he uses it to help high school students overcome the "intellectual hegemony" of standardized tests. In his free time, Ashwin tortures himself by taking capoeira (a Brazilian martial art) lessons and by making all the wrong fantasy football decisions. As Regional Director, Ashwin helps hire and communicate with tutors. He also does first sessions with students and helps match them with great tutors.
Executive Team
Dhaya Ramarajan, COO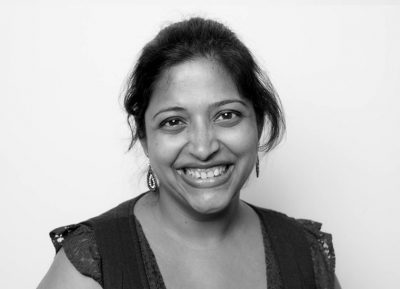 Dhaya graduated magna cum laude with a B.A. in English and a minor in education and an Ed.M. in education policy. She worked as an English teacher in public and private schools for several years. When she's not teaching, Dhaya enjoys salsa dancing and experimenting with recipes. Her encouraging and interactive approach helps students master even the toughest problems. In her role as COO, Dhaya helps hire, train and communicate with tutors and oversees daily operations.
Jen Keiser Gordon, Esq., CFO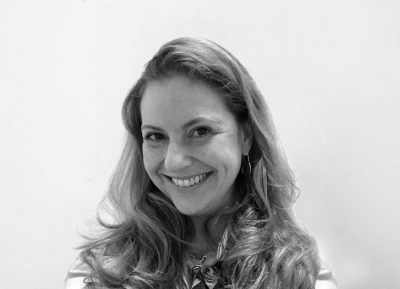 Jen graduated magna cum laude from college and earned academic honors in her J.D. program. She clerked for U.S. District Court Judge Stephen C. Robinson in the Southern District of New York and worked as a litigator in Manhattan. Jen co-founded At the Table, a nonprofit that provides tutoring and mentorship to students currently or formerly in foster care. As the General Counsel and CFO of Pinnacle Prep, Jen oversees finances, compliance, human resources and family engagement. She enjoys speaking with parents and helping them select the right program for their families.
David Gordon, Founder and CEO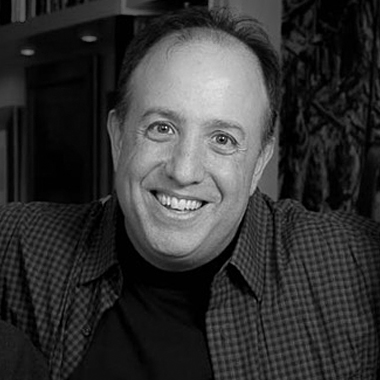 David founded Pinnacle Prep in 2002 with one goal: to apply a systematic methodology to boost student scores on standardized tests. Combining his extensive tutoring experience with rigorous analysis of published tests, he developed methods and techniques that have helped students reach and exceed their goals. Knowing that motivation and engagement are key, David stresses handpicking tutors not only for their impeccable academic records but also for their excellent communication skills and dynamic personalities.
Prior to starting Pinnacle Prep, David served on the faculty at both New York University, where he earned an M.A. in composition, and Hofstra University. He also founded the Look & Listen Festival, a non-profit organization that presents new music concerts in art galleries and recently celebrated its 18th anniversary, and served as president of another non-profit, the League of Composers/ISCM, the oldest new music organization in the U.S. During his tenure as President of the League/ISCM, David launched the Orchestra of the League of Composers, started Residency, Membership, and Commissioning Programs, and increased the organizational budget by over 300%.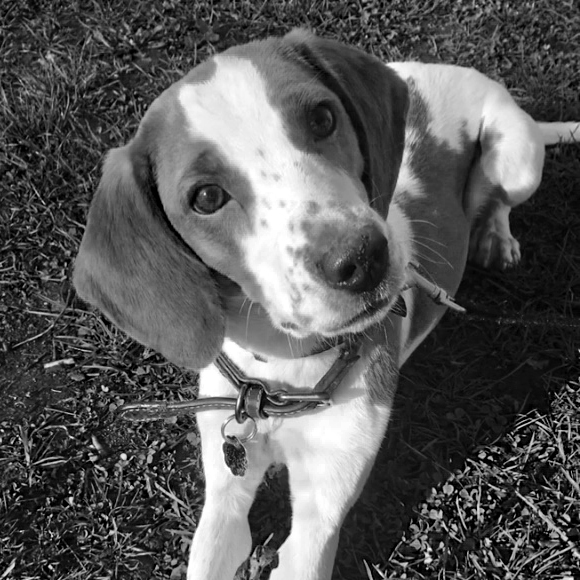 Throughout his life, David has also explored other artistic media, including writing a novel entitled The Canvas and directing and editing the documentary film Mitia, which aired on local television and was used by the Spertus Institute for Jewish Learning and Leadership in Chicago. David also has a lifelong passion for games and has won significant tournaments in billiards, poker, and chess. Recently, he's found joy in board game design. He created his first board game when he was a teenager and after a long hiatus, has made over 30 games in the last four years (davidgordongamedesign.com), several of which have been signed by publishers and are expected to be released soon.
In their spare time, David and his wife Jen (the CFO of Pinnacle Prep) can often be found cheering on their children at baseball games or karate exhibitions, or taking their beagle Gordon K. Gordon (the official Pinnacle Prep office dog) for walks.